TripAdvisor.com is a travel website that assists customers in gathering travel information, posting reviews and opinions of travel-related content and engaging in interactive travel forums.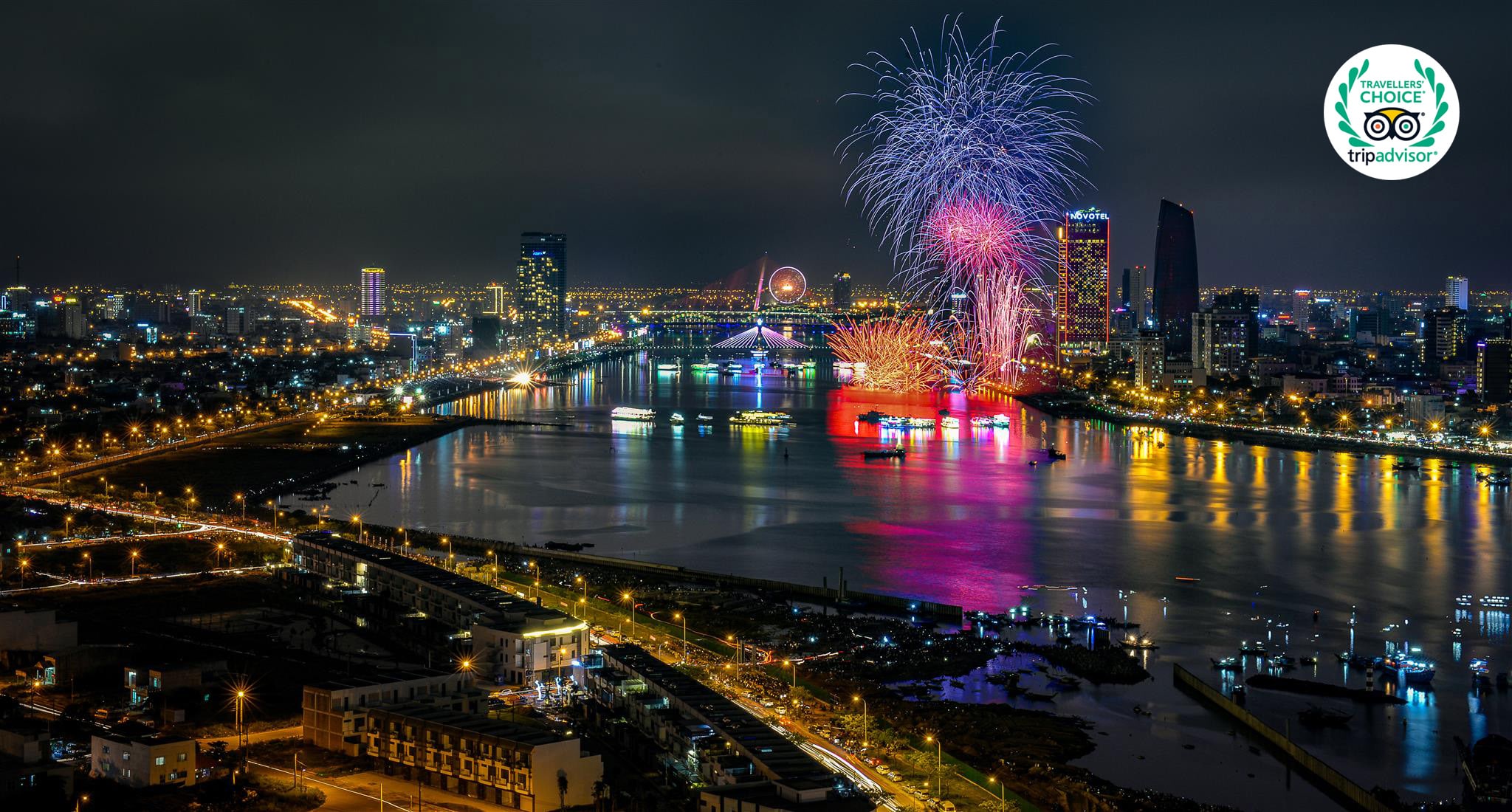 TripAdvisor has revealed the winners of the 2020 Travellers' Choice Destination awards. The US  travel booking and review website has named Da Nang as one of its top 10 trending destinations for 2020. The Vietnamese central coastal city came 7th in the list, with Kochi in India at the top spot, followed by Luzon in the Philippines and Porto in Portugal.
"Da Nang is laid-back and friendly, maybe because everyone you meet has just finished an amazing meal. Culinary tours are a hugely popular way to experience literal local flavor. After you've stuffed yourself with bold noodle soups and savory street foods, walk it off by exploring the limestone caves and Buddhist grottos of the Marble Mountains" Tripadvisor said.
Krakow, Poland, rounded off the top 10 and TripAdvisor made note of the city's "stunning Jewish quarter," as well as the fact that it is "a short drive" from the Auschwitz-Birkenau Memorial Museum.
The top 10 trending tourist destinations were the Indian city of Kochi, followed by Luzon (Philippines), Porto (Portugal), Porto Seguro (Brazil), Gramado (Brazil), Lombok (Indonesia), Da Nang (Viet Nam), Zakynthos (Greece), Tel Aviv (Israel) and Krakow (Poland)  .
The awards highlighted the top 25 trending destinations that were already getting their fair share of attention.
The other Vietnamese destination to make the trending list was the southern city of Ho Chi Minh which scraped into the list at number 12.
TripAdvisor's top 25 trending destinations for 2020
1. Kochi, India
2. Luzon, Philippines
3. Porto, Portugal
4. Porto Seguro, Brazil
5. Gramado, Brazil
6. Lombok, Indonesia
7. Da Nang, Viet Nam
8. Zakynthos, Greece
9. Tel Aviv, Israel
10. Krakow, Poland
11. Island of Malta, Malta
12. Ho Chi Minh City, Viet Nam
13. Cusco, Peru
14. Buenos Aires, Argentina
15. Vienna, Austria
16. Fuerteventura, Spain
17. Mexico City, Mexico
18. Chiang Mai, Thailand
19. Fes, Morocco
20. Budapest, Hungary
21. Zanzibar Island, Tanzania
22. Cartagena, Colombia
23. Edinburgh, United Kingdom
24. Cebu, Philippines
25. Moscow, Russia
Danang Golden Bay Hotel is proud to be one of the hottest check-in destination this summer. Hotter than the temperature out there, Danang Golden Bay Hotel also have supper hot deals for you to enjoy. Dicovery here
Let's book tickets for the amazing holiday! Book now
More information, please contact via +84 236 3878 999 or email: resa@wyndhamdananggoldenbay.com