[DANANG GOLDEN BAY HOTEL] PRESS RELEASE ANNOUNCING
BRAND NAME CHANGE
Danang Golden Bay announces name change to Wyndham Danang Golden Bay Hotel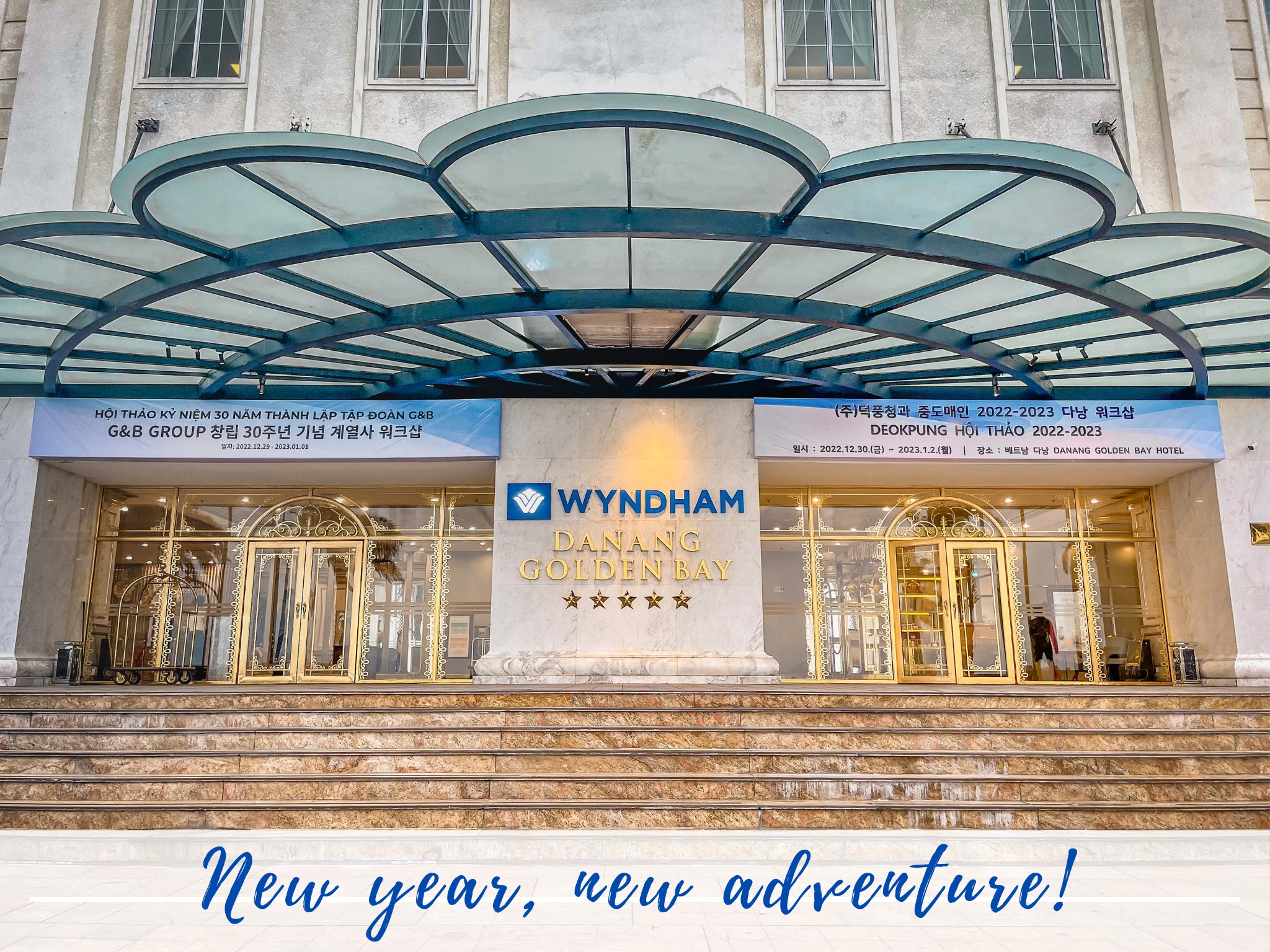 Danang Golden Bay Hotel was founded in 2018 – a luxury hotel in Danang, today announced it has changed its name to Wyndham Danang Golden Bay Hotel. This strategic name change will allow the brand and the individual hotels to leverage the global recognition and strength of the Wyndham Hotel & Resort brand.

The consumer-facing changes will be made in stages throughout the start of 2023. Changes will include a new visual identity, updated logo and refreshed marketing and hotel collateral. This rebranding will not affect or delay any current or future booking at the hotel. However, this letter is intended to offer notice that all invoicing, packaging, and related documents will be rebranded after January 1, 2023.
Please note that our rebranding and name change will not impact our shipping and billing addresses, tax identification, and additional invoicing information, which all remain the same.
We always highly appreciate the kind support from our valued guests and partners during the last 5 years. Together we will write new chapters on this new adventure!
We thank you for your continued support and patronage, and we look forward to sharing our new look with you on January 01, 2023!
Kindly,
Danny Chi Ho Tse – Mr.
Chief Operating Officer – Wyndham Danang Golden Bay Hotel.