A hotel spa is a spa facility located within a hotel, catering to both in-house guests and external customers. This space offers a range of typical spa services, with occasional emphasis on relaxation through massage therapies, aiming to provide the best sense of relaxation and experience for users.
The Benefits of a Hotel Spa for Our Well-being
Stress Reduction
Hotel spa is not only a place for beauty treatments and skincare but also a haven for both the mind and body. Within the serene and comfortable ambiance of the hotel spa, you can disconnect from the bustle of daily life. Spa sessions offer stimulating opportunities to listen to your body, contemplate life, and restore inner balance. Whether it's soaking in a warm bath or unwinding in luxurious hotel spa rooms, you'll experience tranquility and refreshment after each session.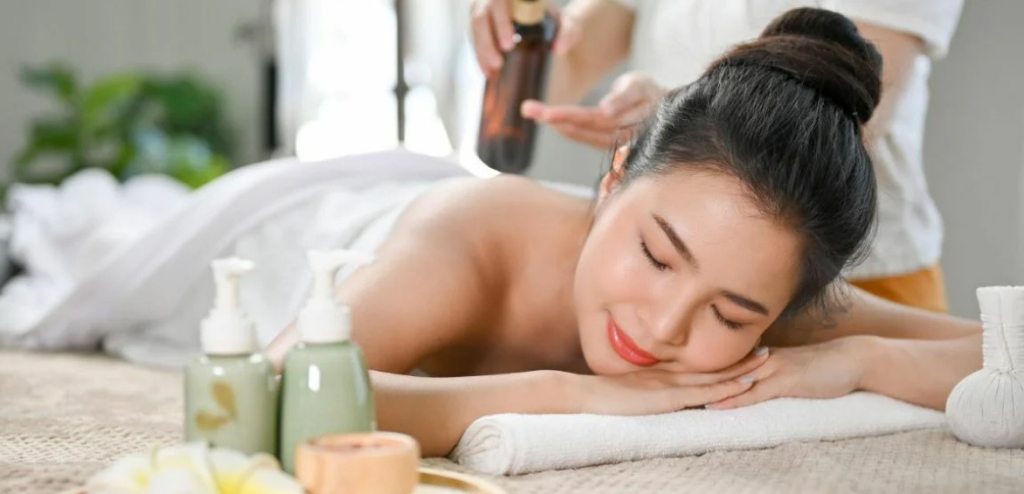 Stress Reduction with hotel spa
Alleviating Muscle and Joint Discomfort
Research has shown that over 80% of adults have experienced back pain—a significant number. Much of this discomfort stems from maintaining positions for extended periods or overexerting ourselves for prolonged periods. Daily stretching and massage therapy are effective methods for preventing and enhancing physical well-being.
Enhancing Well-being and Skin Condition
A pivotal benefit of a hotel spa is the enhancement of physical well-being and skin condition from both the inside and outside. Massage therapies and steam treatments improve blood circulation, alleviate muscle tension, and rejuvenate the body's health. Particularly, skin care treatments such as facials, exfoliation, and skin massage contribute to brighter, smoother skin, reducing wrinkles and inflammatory conditions. The natural ingredients and quality nutrients found in spa products nourish the skin, leaving you with healthier and more radiant skin.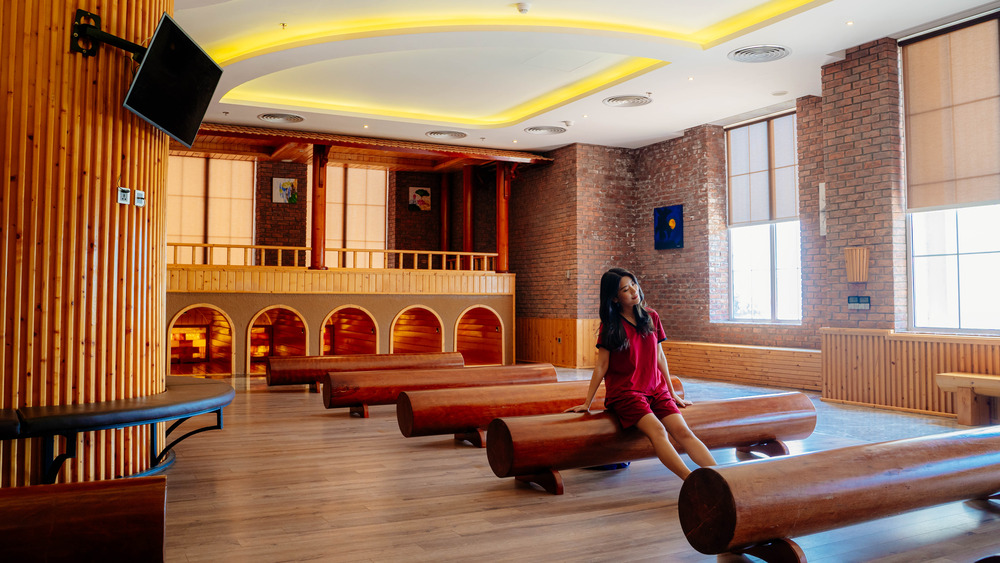 Korean Stye spa – Jjim Jil Bang at Golden Luxury Spa
Why Choose Golden Luxury at Wyndham Danang Golden Bay as the premier hotel Spa?
Diverse Quality Services
With the motto "service comes first, satisfaction follows," Golden Luxury Spa is dedicated to providing an unparalleled relaxation experience for its customers. This distinction extends beyond hotel guests, as the spa welcomes anyone seeking relaxation and therapy. Furthermore, the range of spa treatments is diverse and customizable, catering to every customer's needs and desires.  Such as Body Therapy to Foot Massage, Jjim Jil Bang Sauna, Nails Boutique..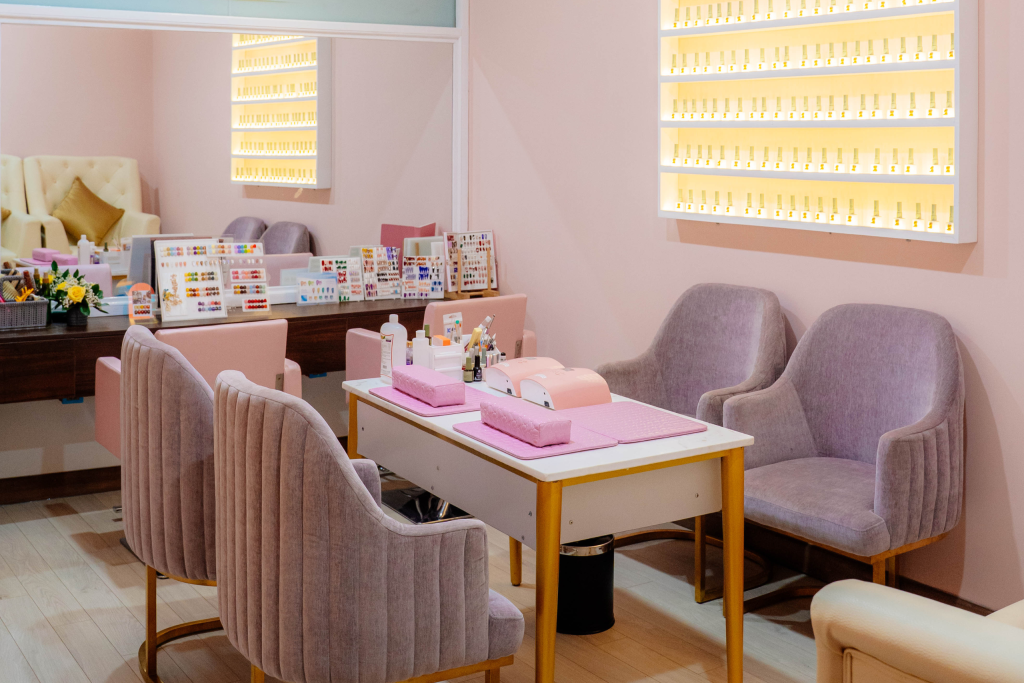 Nails Boutique
Modern Space and Facilities
Secondly space and facilities at Golden Luxury, situated on the third floor of Wyndham Danang Golden Bay, epitomize excellence and modernity. With an exquisite design, the ambiance creates a warm and soothing feeling, easing the mood of any visitor. The dreamy steam rooms and top-tier relaxation pools provide moments of tranquility and exhilaration. Moreover, modern equipment not only enhances the ambiance but also serves as the foundation for optimized treatments and delightful experiences.
Professional Expertise
Additionally, experts at Golden Luxury Spa are not just skilled practitioners; they are devoted companions. Armed with high professional expertise, continuous training, and updates, they ensure that every treatment is executed with finesse and creativity. The team's professionalism and dedication don't just provide the highest performance. But also create a reliable and friendly environment for customers. The amalgamation of quality service, luxurious surroundings, professional competence grants Golden Luxury Spa the well-deserved title of a premier hotel spa destination.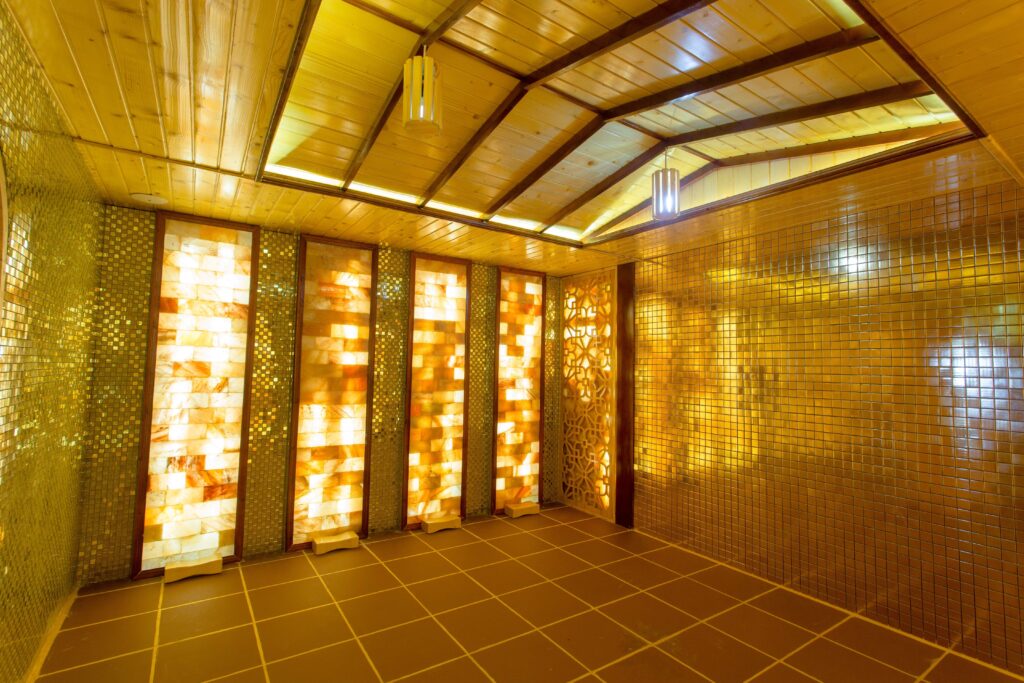 24k walls in Golden Luxury Spa